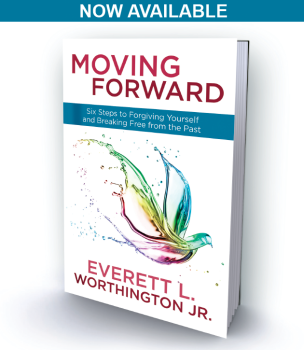 Moving Forward: Six Steps to Forgiving Yourself
Self-directed Learning Workbook (2nd ed.)
Everett L. Worthington, Jr. & Brandon J. Griffin

Every person will, at some point, condemn himself or herself. At times, it is because we do something that violates our personal or moral beliefs, fail at an important task, treat people that we care about wrongly, or even witness something that we later wish that we had tried to stop. Although what we've done may have happened a long time ago, our past experiences continue to shape how we think, act, and relate to others even today. Sometimes we just cannot let it go. In this workbook, you will work through practical exercises designed to help you responsibly forgive yourself for a time when you did something that wronged another person. This is a way of forgiving yourself if you are still bothered by what you did or its consequences. By learning and practicing this method, you will reconnect with what you value and reclaim a sense of self-acceptance.